Identification, Authentication and Authorization featuring David GW Birch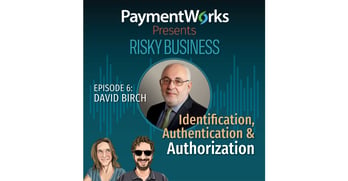 David Birch leads 15Mb Ltd (his advisory practice), is Global Ambassador for Consult Hyperion (the secure electronic transactions consultancy that he helped to found), Non-Executive Chairman of Digiseq Ltd, Ambassador for Jersey for Fintech, a member of the Governing Council of the Centre for the Study of Financial Innovation (the London-based think tank) and holds number of board-level advisory roles. He is an Honorary President of EEMA, the European e-ID Association. Before helping to found Consult Hyperion in 1986, he spent several years working as a consultant in Europe, the Far East and North America.
You can listen to the podcast here.