Our CTO and co-founder, Aland Greenblatt, was recently interviewed for a feature on CyberGhost.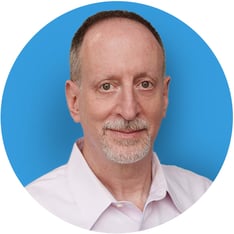 Topics: compliance, payments fraud, vendor master, risk, identity, Cyber Security
Company expands customer roster and bolsters leadership team to address mounting risk
Waltham, MA – September 8, 2021 – According to the FBI, cyber criminals stole more than $28 billion through email fraud from 2016-2020, making business payments fraud a significant threat to organizations of all sizes. In fact, 74% of companies reported they were a target of an attempted or successful payments fraud last year, according to the Association for Financial Professionals Annual Payments Fraud and Control Survey. PaymentWorks unique business identity platform was purpose built to automate the complex payee management process and eliminate the risk of business payments fraud. On the heels of a successful 2020, PaymentWorks continues to experience significant momentum and growth in the first half of 2021, helping organizations across industries swifty address mounting risks from savvy fraudsters. To learn more about our unique business identity platform, visit HERE.
Topics: payments fraud, higher education, partners, risk, identity
Identification, Authentication and Authorization featuring David GW Birch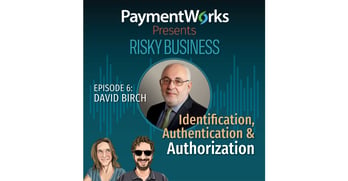 David Birch leads 15Mb Ltd (his advisory practice), is Global Ambassador for Consult Hyperion (the secure electronic transactions consultancy that he helped to found), Non-Executive Chairman of Digiseq Ltd, Ambassador for Jersey for Fintech, a member of the Governing Council of the Centre for the Study of Financial Innovation (the London-based think tank) and holds number of board-level advisory roles. He is an Honorary President of EEMA, the European e-ID Association. Before helping to found Consult Hyperion in 1986, he spent several years working as a consultant in Europe, the Far East and North America.
Topics: payments fraud, podcast, risk, identity