Our CEO Thayer Stewart recently contributed this column to PaymentsNext:
Three Predictions for B2B Payments: Where Next for ACH Credit Transactions?
Everywhere you look, the statistics on B2B payments point to a rapid rise in the adoption of digital payments. Checks are still around, of course (and continue to cost businesses money to process), but according to a report from Statista, ACH credit transactions have taken over as the number one choice for B2B payments.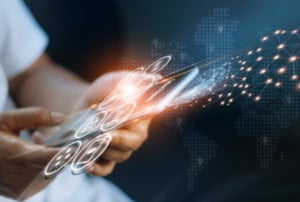 In 2019 alone, the nonprofit group Nacha found B2B payments on the ACH Network had reached an all-time high citing a whopping $4 billion in B2B payment transactions. Given the impact of the pandemic, this number is sure to rise for 2020 as well.